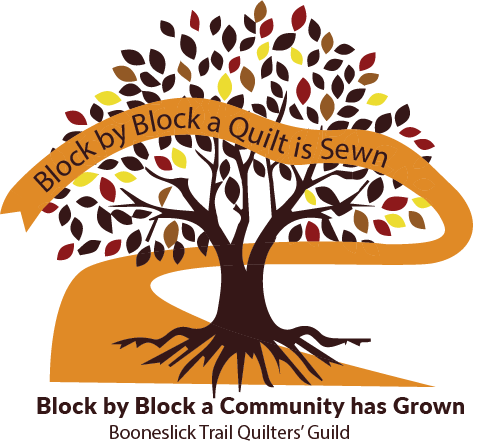 Booneslick Trails Quilters' Guild 2022 Quilt Show
September 23, 2022 from 9am to 5pm
September 24, 2022 from 9am to 5pm
At The
Fairview Road Church of Christ
201 S. Fairview Road
Columbia, MO 65202

Featuring over 200 Quilts, Opportunity Quilts, Guild Challenge Quilts, and Marketplace items.

Admission is $5.00 per person.
Set up will be Thursday, September 22th, 2022.
Check back later for information about quilt drop off places and time and pick up places and times.
All quilts must have a sleeve or we cannot hang them. Please attach a 4" sleeve. Click here for instructions on putting a sleeve on your quilt.
The quilt label must be attached to the bottom left corner (right corner when looking at the back of the quilt.)
In order to have a successful show, we will need everyone's help. Please sign up to fill one of the volunteer slots.


Please contact Peggy Brothers (573-442-7354 peggybrothers@icloud.com) or Kat Reece (573-619-7928 kathrynreece24@gmail.com) to help out!